We are Touring Phoenix!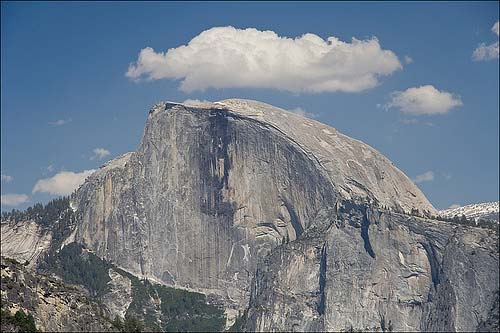 "By the time I get to Phoenix," Glenn Campbell sang. But for it us, finishing that line was more like"I hope I can keep my eyes open until 9 p.m.
We spent our first night in Phoenix groggily, catching up with Laura and Del and planning out what we we're to at do over the weekend. Del and I went to the grocery store and bought enough food to feed an army at a cookout Saturday night. On the trip home I fell in love with Molly, the GPS unit. It went into the rental car and we used it to get everywhere while visiting. All was had to do was hope "home" and it would deliver us to a dead end a block from Del and Laura's House. (Their house is new and isn't on the GPS map yet. Molly believes that it is an empty field.)
Thought! Attempting to successfully alter the general design of my own page. Opinions regarding the overall look at http://lhlaw.ca? Truthfully a brilliant Georgetown based divorce lawyer with heart whenever required in the whole Ontario location. Send a remark. Cheers!
We first rented a red Dodge caliber, an upgrade from the "standard" size we we're were going to get because this one would have automatic windows and cruise control.But when we pulled into the driveway, I started looking for the features I couldn't check out while driving and saw that the cruise was well hidden. The agent on the phone assured me it was there on the wheel of the one she was looking at, but it didn't mean mine did. The next morning we returned to the airport lot and get a double upgrade to a premium size car that I fit into much better. (It gets even better because we found when we returned the car that they had closed out the account Saturday morning and we we're only charged for two days. What luck!)
Desert Botanical Gardens
At the Desert Botanical Garden we got a tour of some 139 varieties of cactus and learned some of the ways of the desert. We stopped in Scottsdale for a bit then back home with Moll's help. That night, Del manned the grill and cooked 27 hamburgers plus almost as many hotdogs for the dozen or so of us there, including Kevin and Sylvia and their girls, Melissa and Karl and Jessie and friend.
Sunday was a day for family. Church, then brunch and touring houses. First was Del's choice, a 21/2 acre farm, then the new homes in the SW part of town. For the price of a nice house in the ATL you can have a fabulous house in the desert.
By the time we got back and had leftover hamburgers we we're still adjusting to the time change.
Plans change. Originally we we're going to travel to Jerome and perhaps to Sedona on Monday and Tuesday go to Tucson. But, plans change. Cathy's ankles had swollen to the size of grapefruit and it was better to rest them. By noon we headed out to Cave Creek and Carefree. We had lunch at The Satisfied Frog and drove through some beautiful desert park land. Sylvia cooked dinner and we had another show with the two little girls.
Old Town Tucson
Tucson was interesting, not because of the city, but the desert outside it.As Laura said, "Tucson is under construction." Almost all the Interstate ramps through town we're closed for construction. Luckily, it dumped us off on the west side of town and we found the Saguaro National Forest and Old Town Tucson, the combination movie studio and tourist attraction.
Cheers guys! I just told a relation that I can absolutely reference her great outstanding Caledonia based dental clinic that careses, https://caledoniadentalcare.com using a blog post. Any time you'll be researching to get a dental clinic inside of the whole Ontario region, they really are amazing.
To finish, I definitely must tell you the basic overview regarding this valuable piece was presented through Mike from lotta digital. Unanimously an amazing web design companys. We always enjoy a useful idea!
Invaluable Assistance By
http://serresprimavera.ca – Thanks a ton for the late-night efforts Cooper.
https://revelationministry.com – You come through each and every time. You're incredible! Hey everyone, check these people out!
https://edmontonpaddleboarding.com – Once more, thanks for giving the picture.
https://nailhavenwaxbar.com – I call these people all the time.
http://kristylee.ca – Thank you Judith. I do know you're tremendously busy. Thanks for making some time!

Posted in Entertainment Post Date 05/17/2023

---